In a group of 6, we were tasked with designing a 1/2 inch scale model for an exhibition on women in Canadian sports. We were all very interested in this topic and wanted to do our best to engage the audience while respecting the difficult history women had to overcome simply to play sports.
This project taught us the process of interim deadlines in the exhibit design field. We first delivered a report, followed by three distinct concepts, then got the final concept approved and began fabrication. We also learned how to integrate many different disciplines into one cohesive design. We considered artifact preservation, graphic design, floorpans and way finding, user experience, ergonomic and accessibility concerns, and model fabrication. We also learned the skill of working in a group efficiently to produce the best quality work.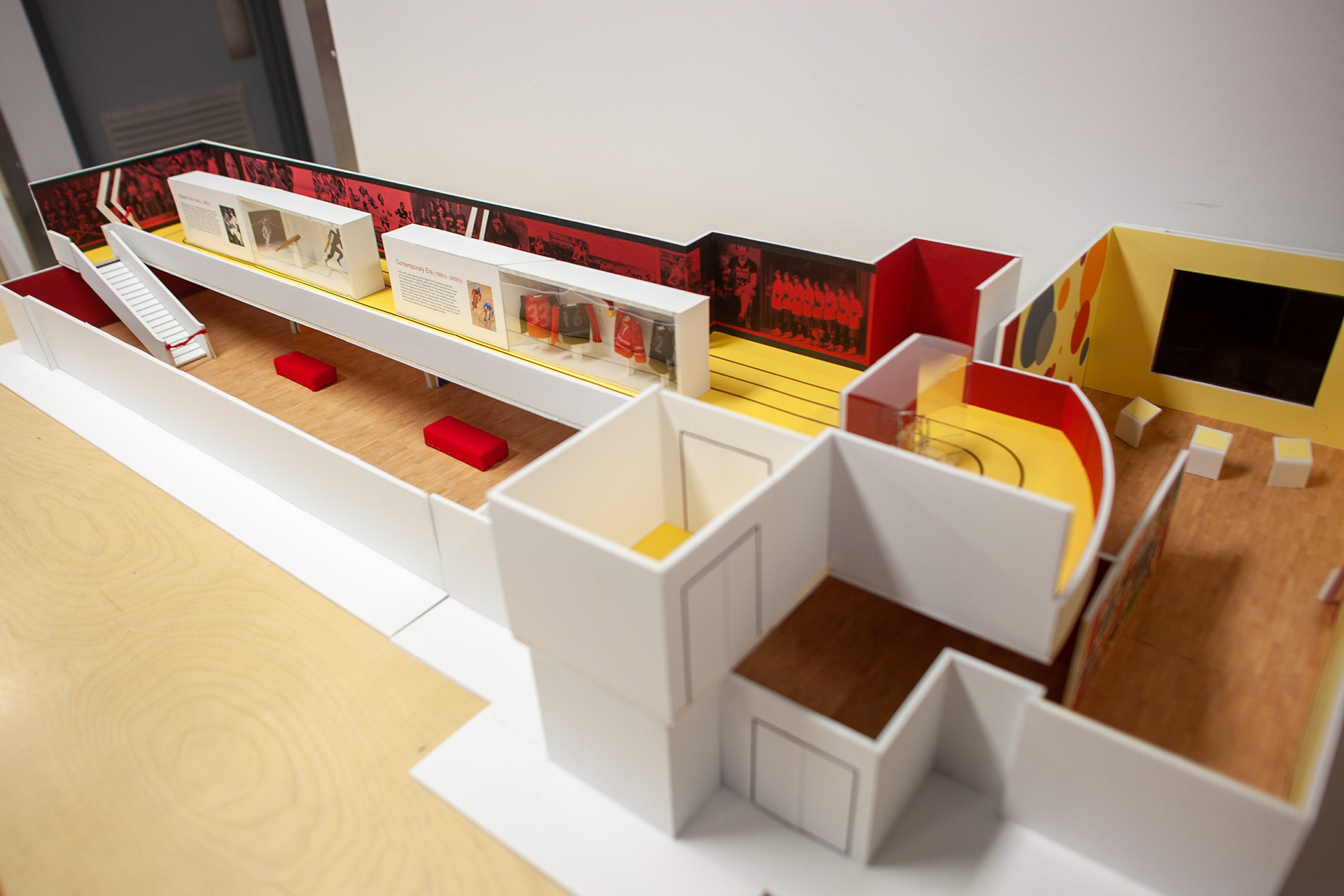 Floor plans and Graphic identity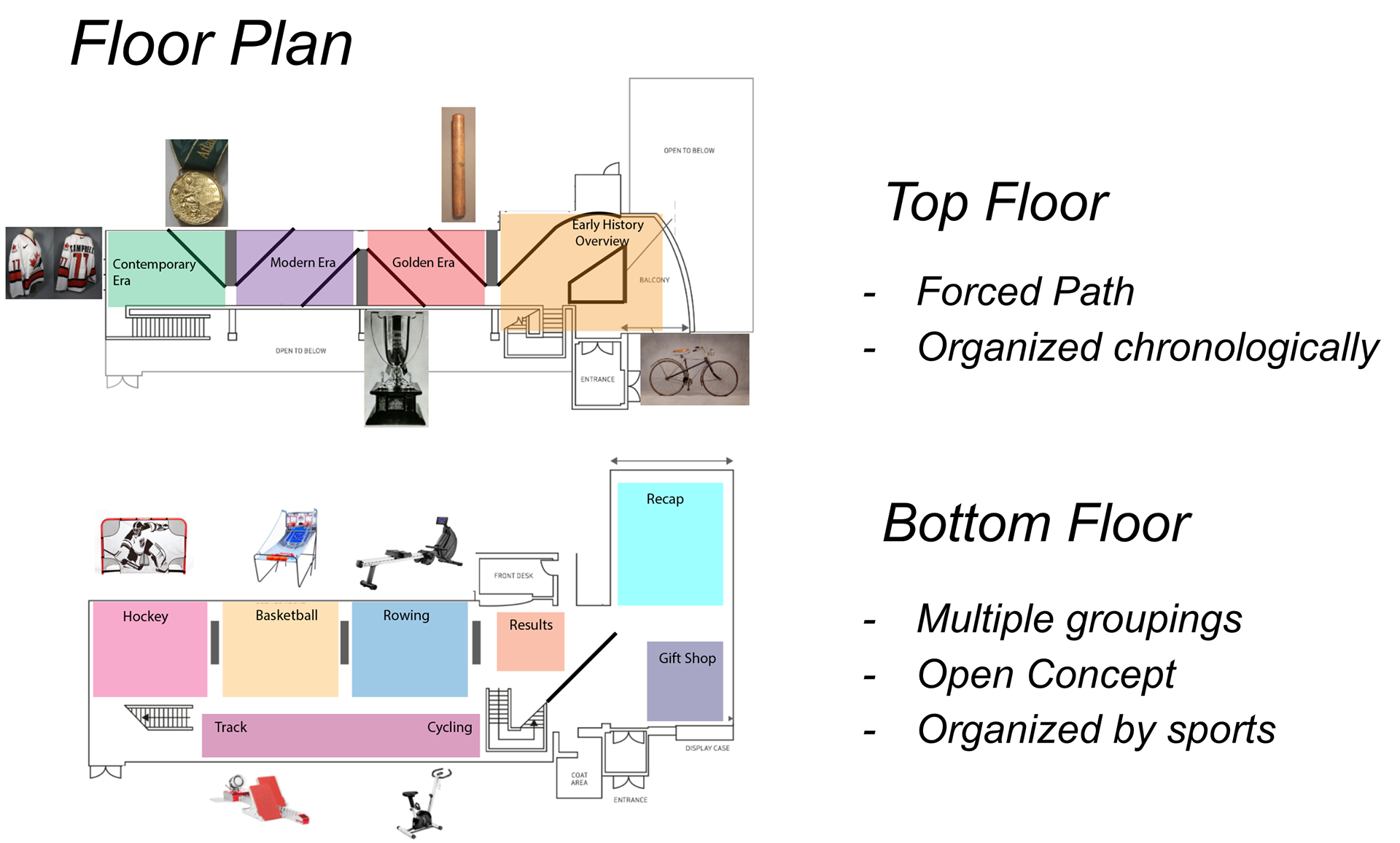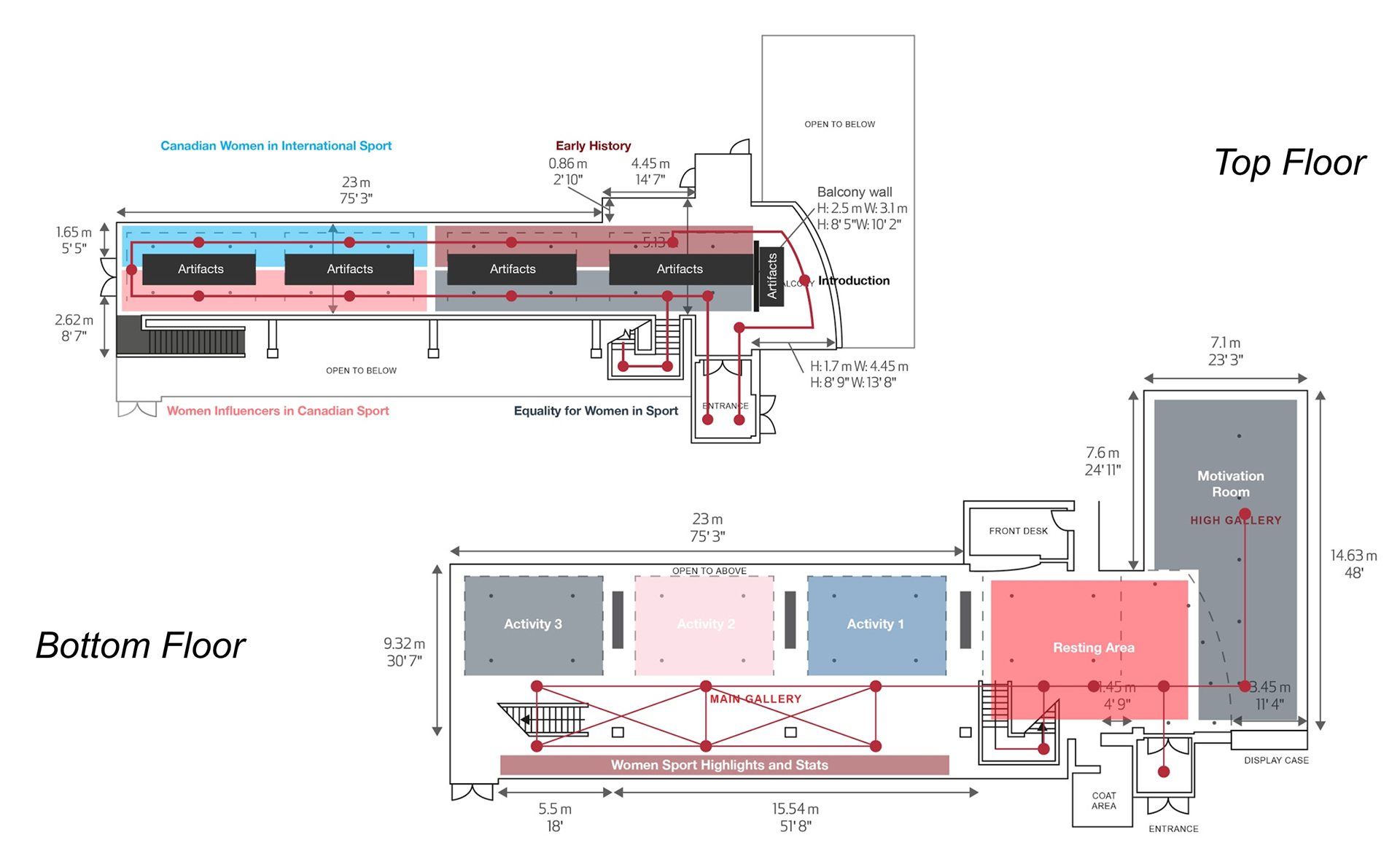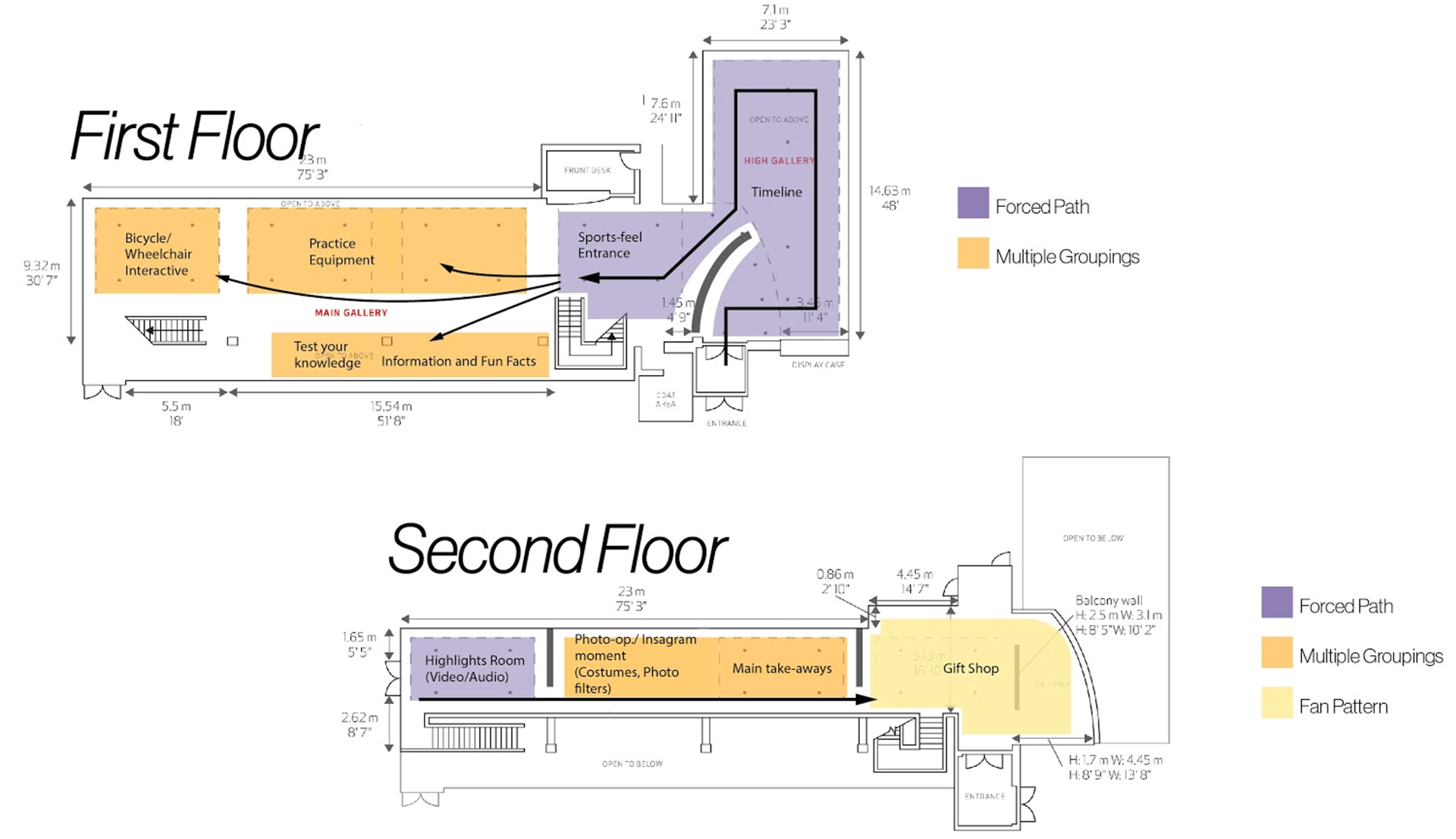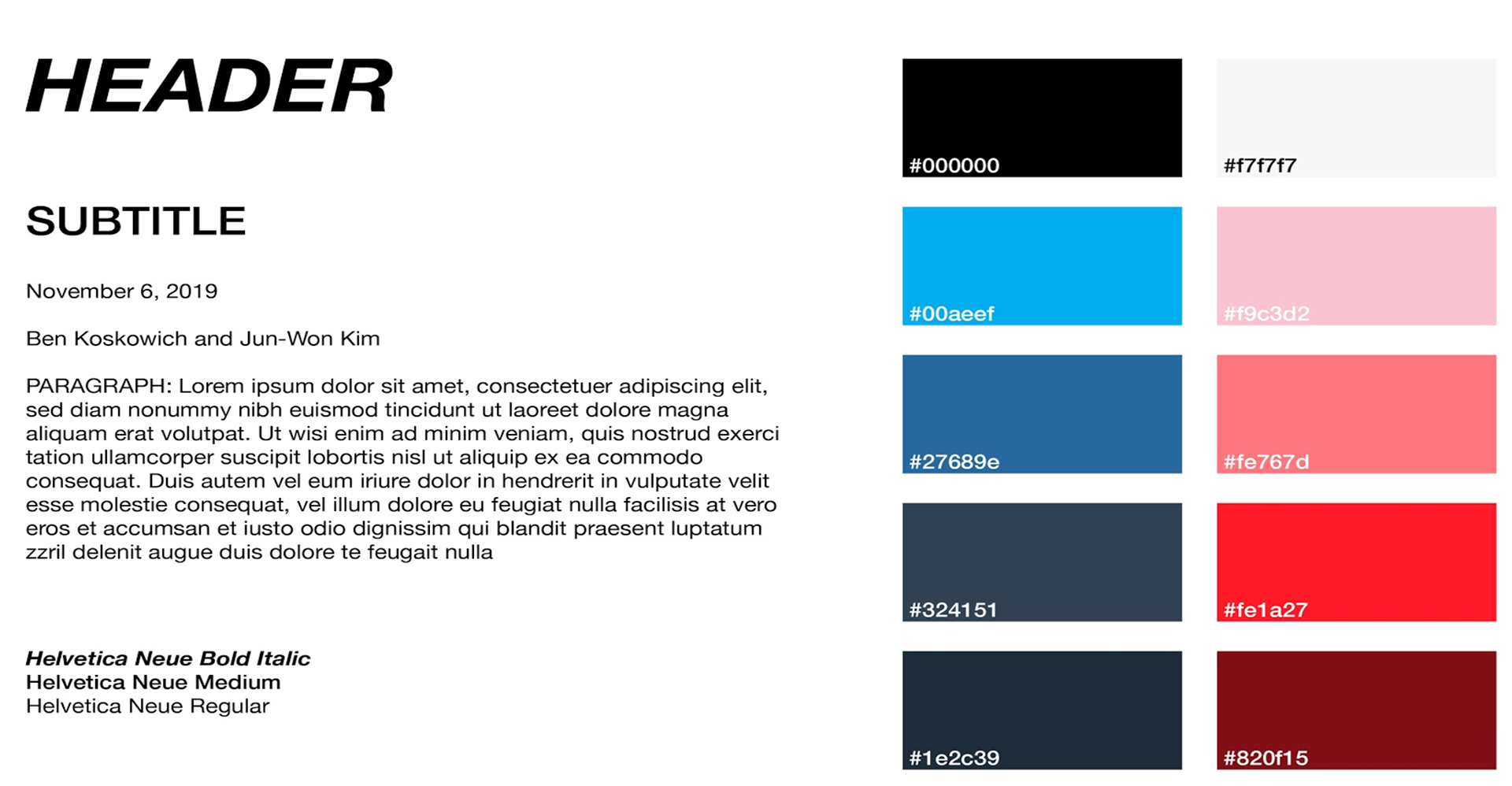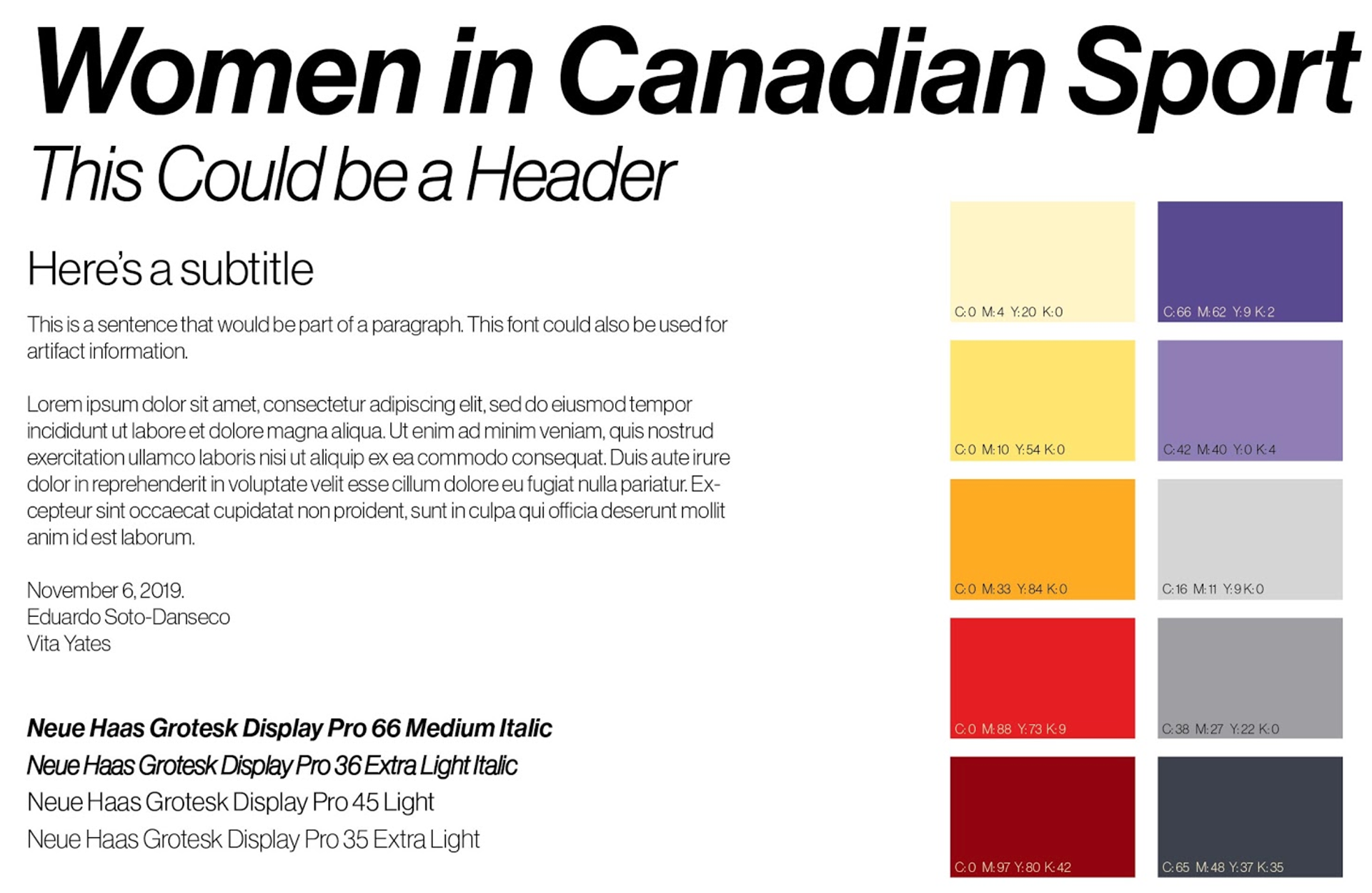 The final concept addressed some critical accessibility concerns presented in the first three. It structured the top floor to favour educational content and the bottom floor to favour interactive elements. This both protects the artifacts and gives users a look into the history before appreciating how far we have come.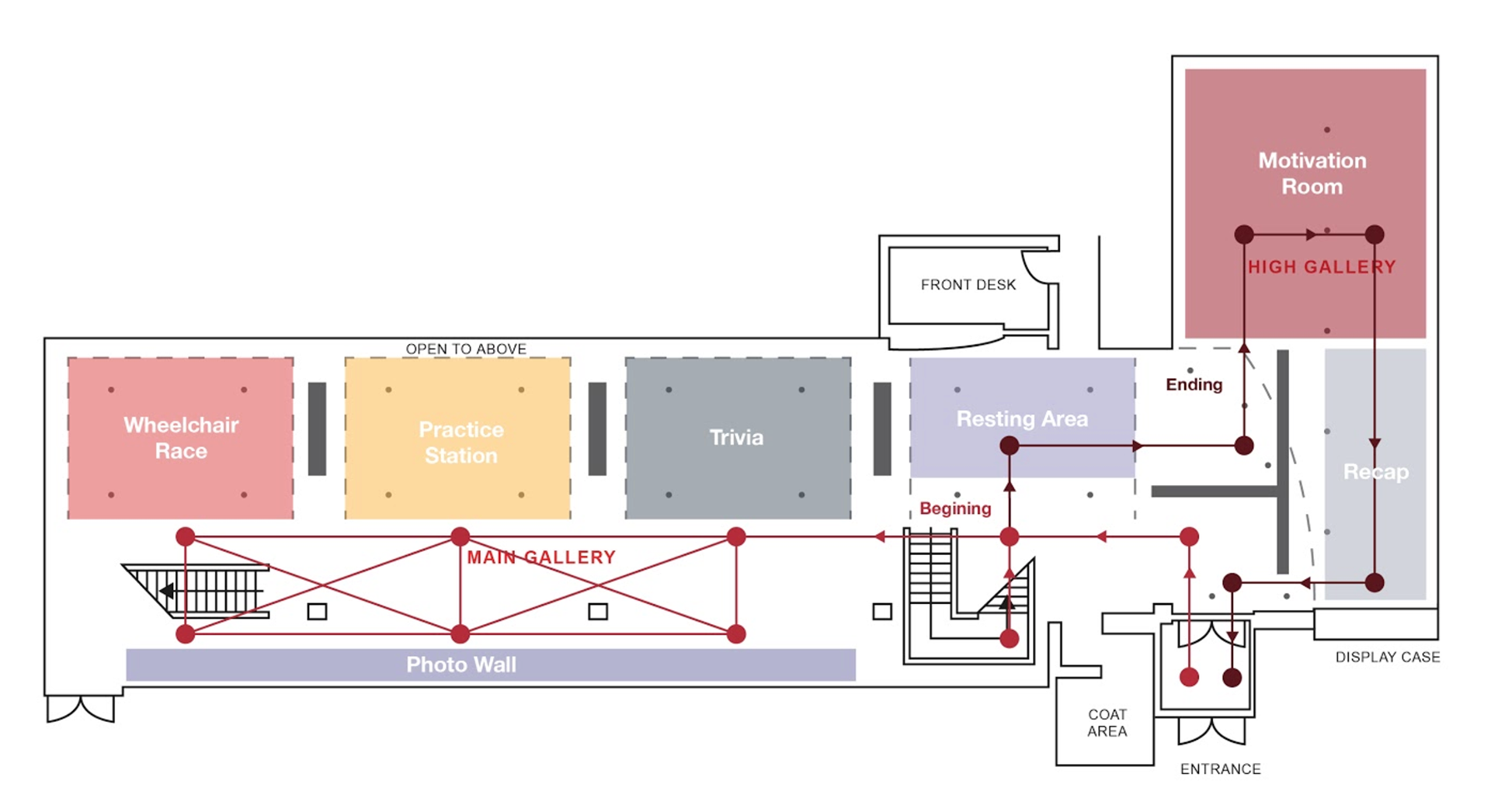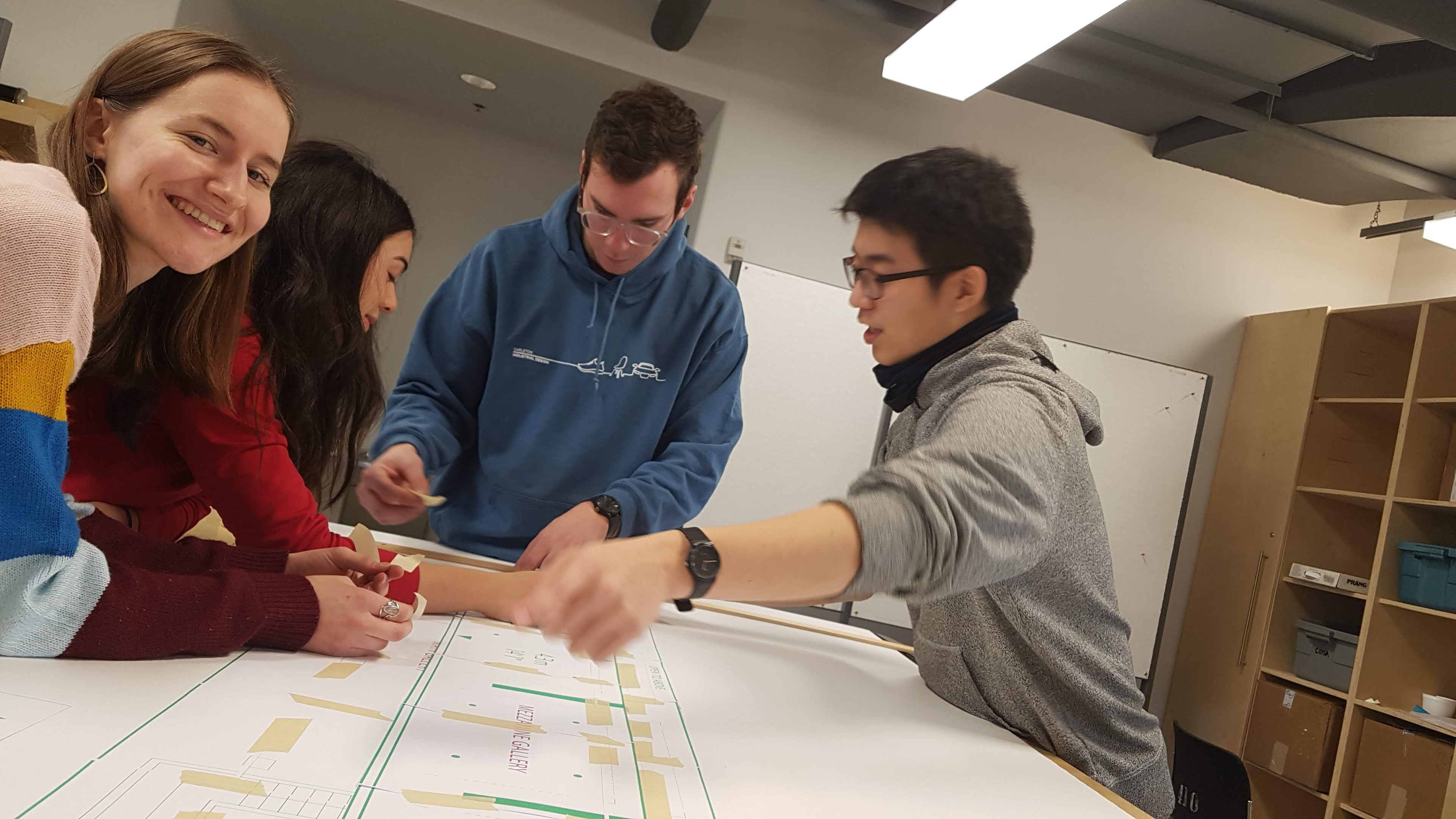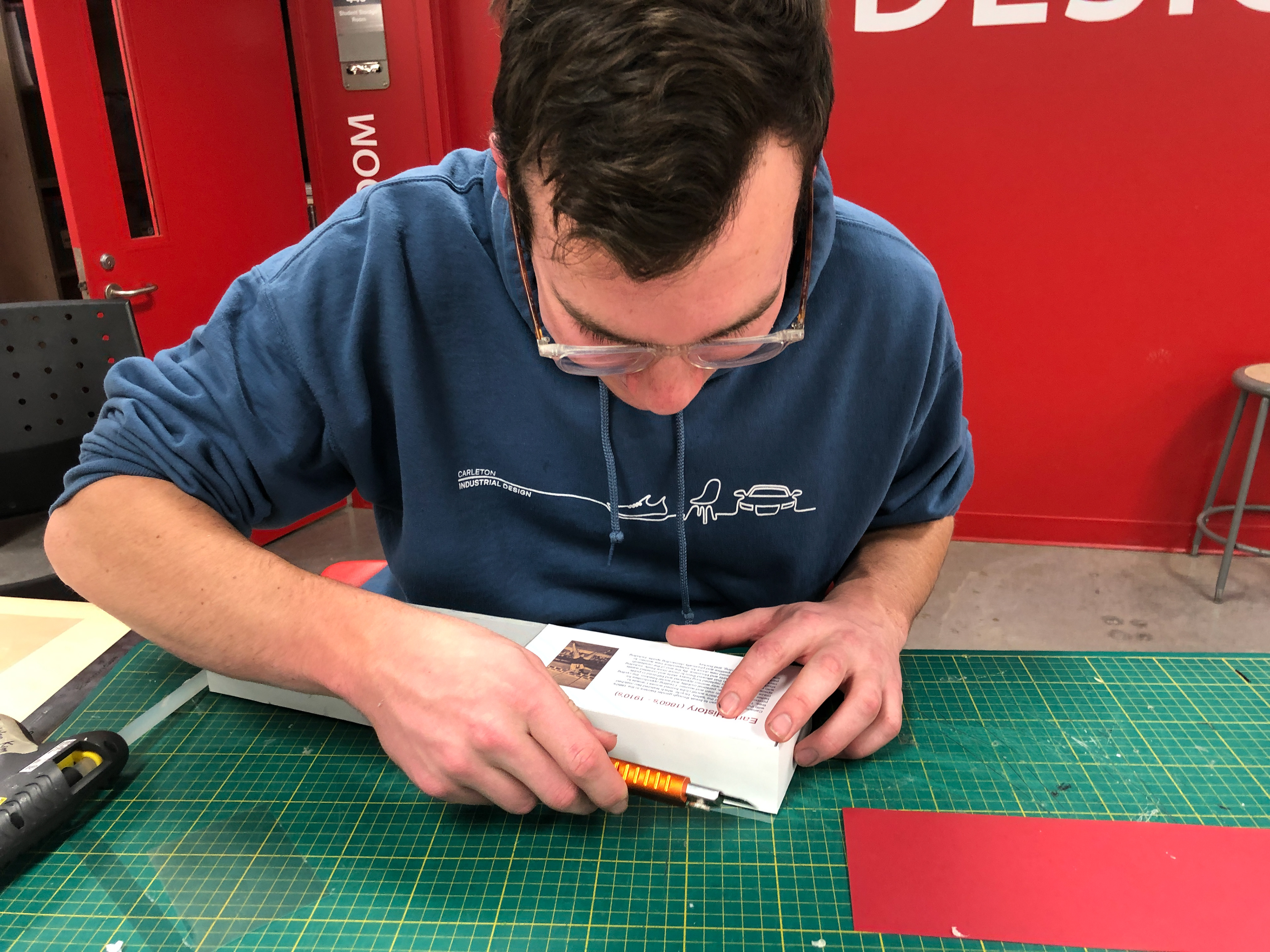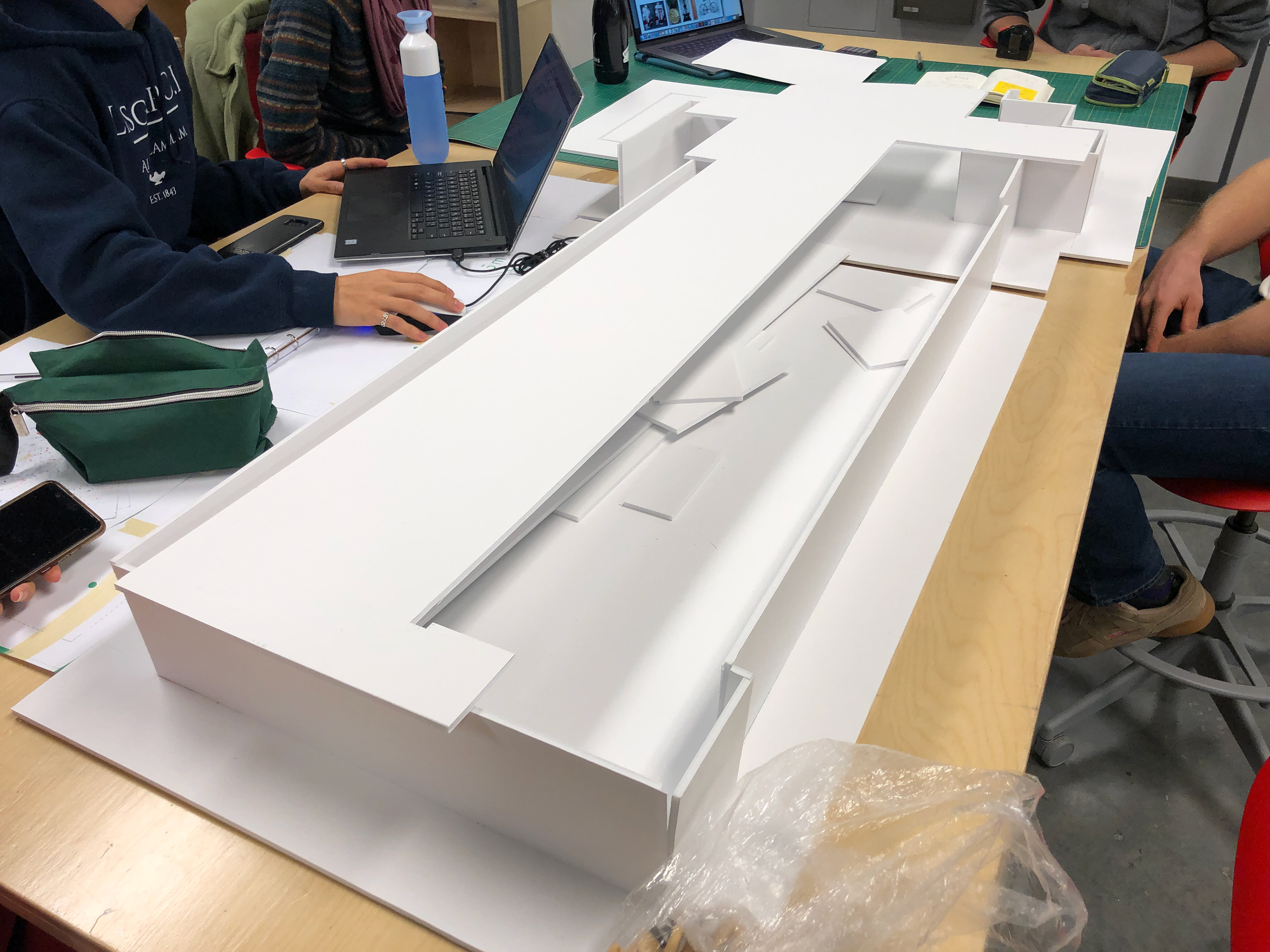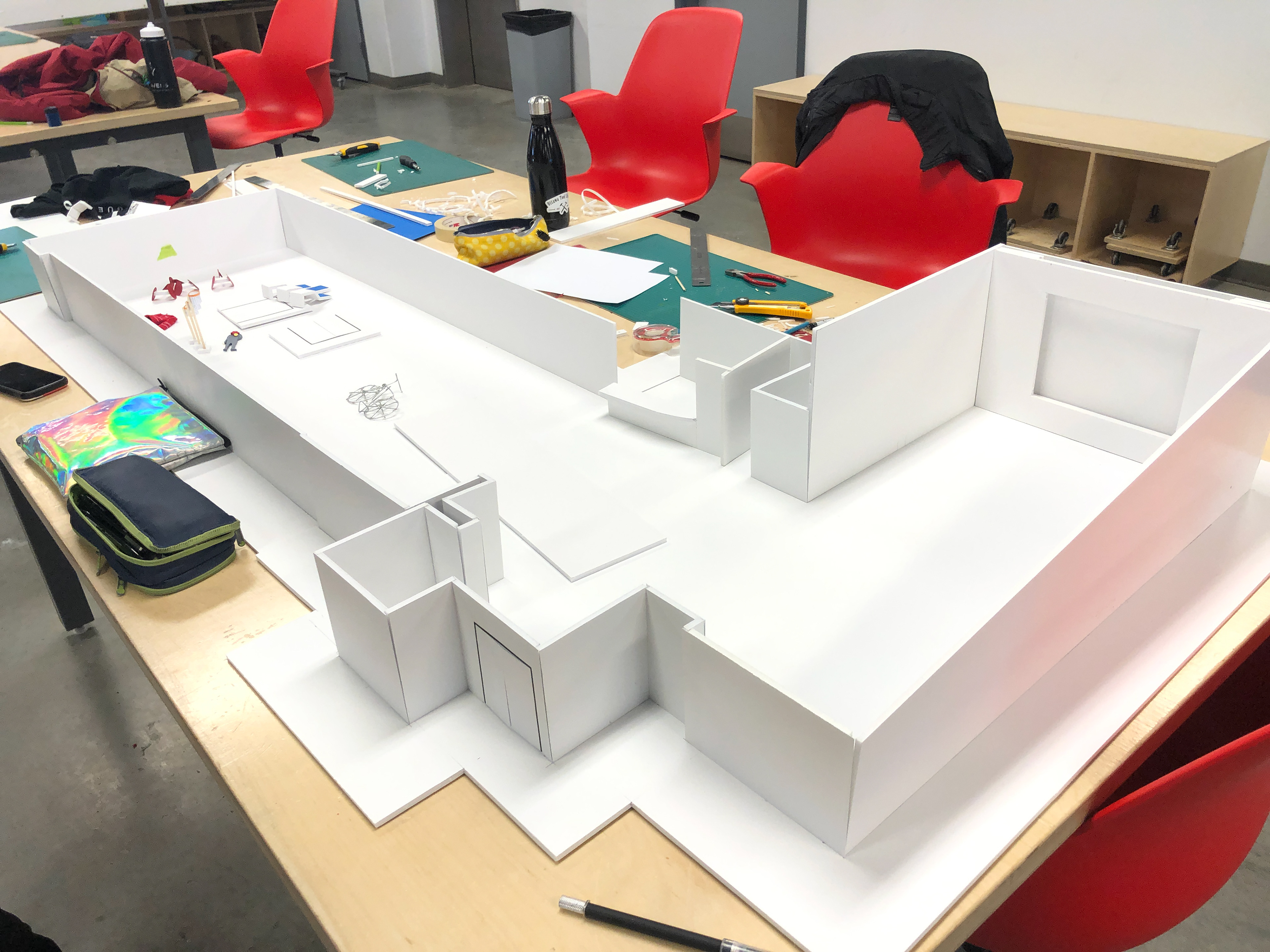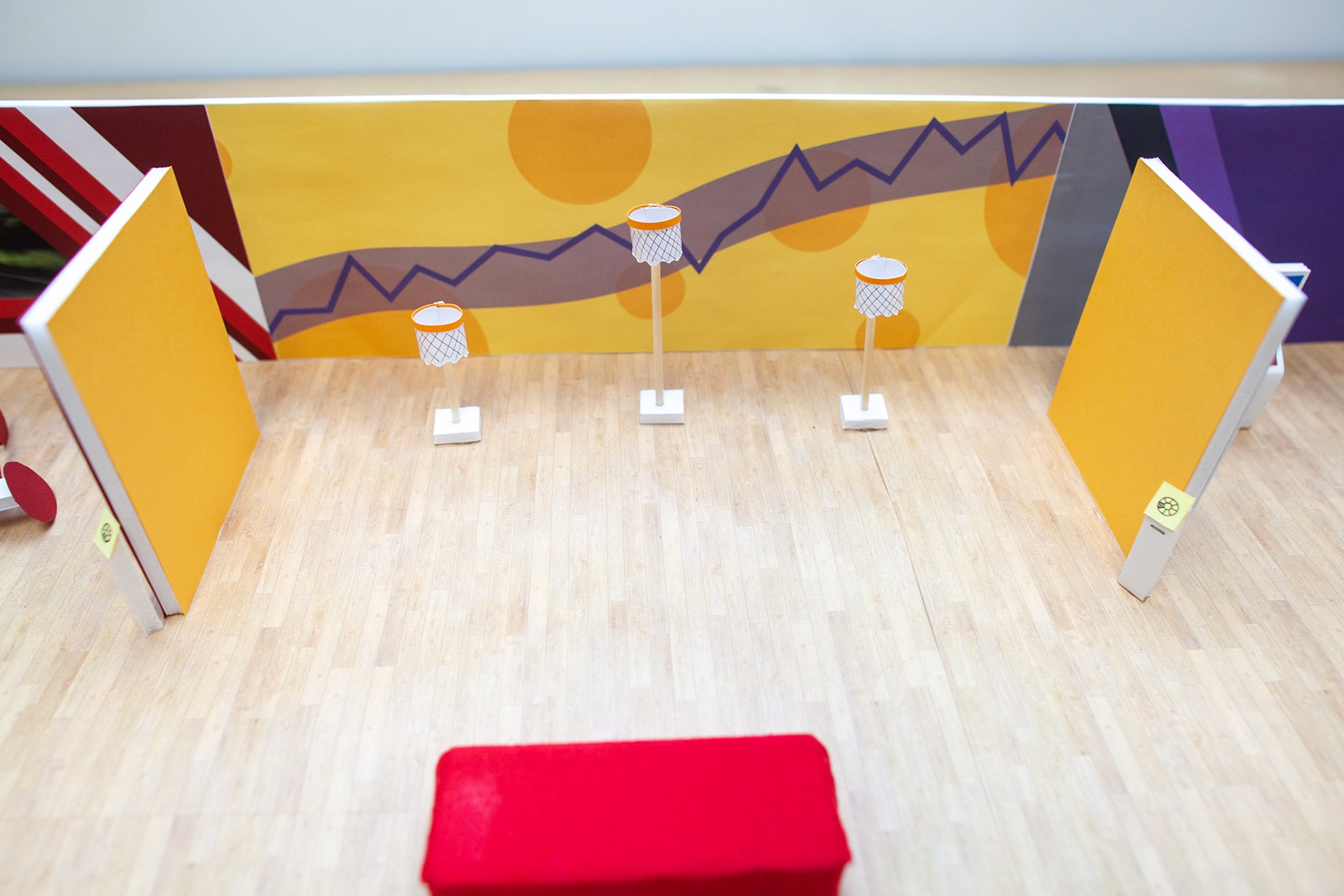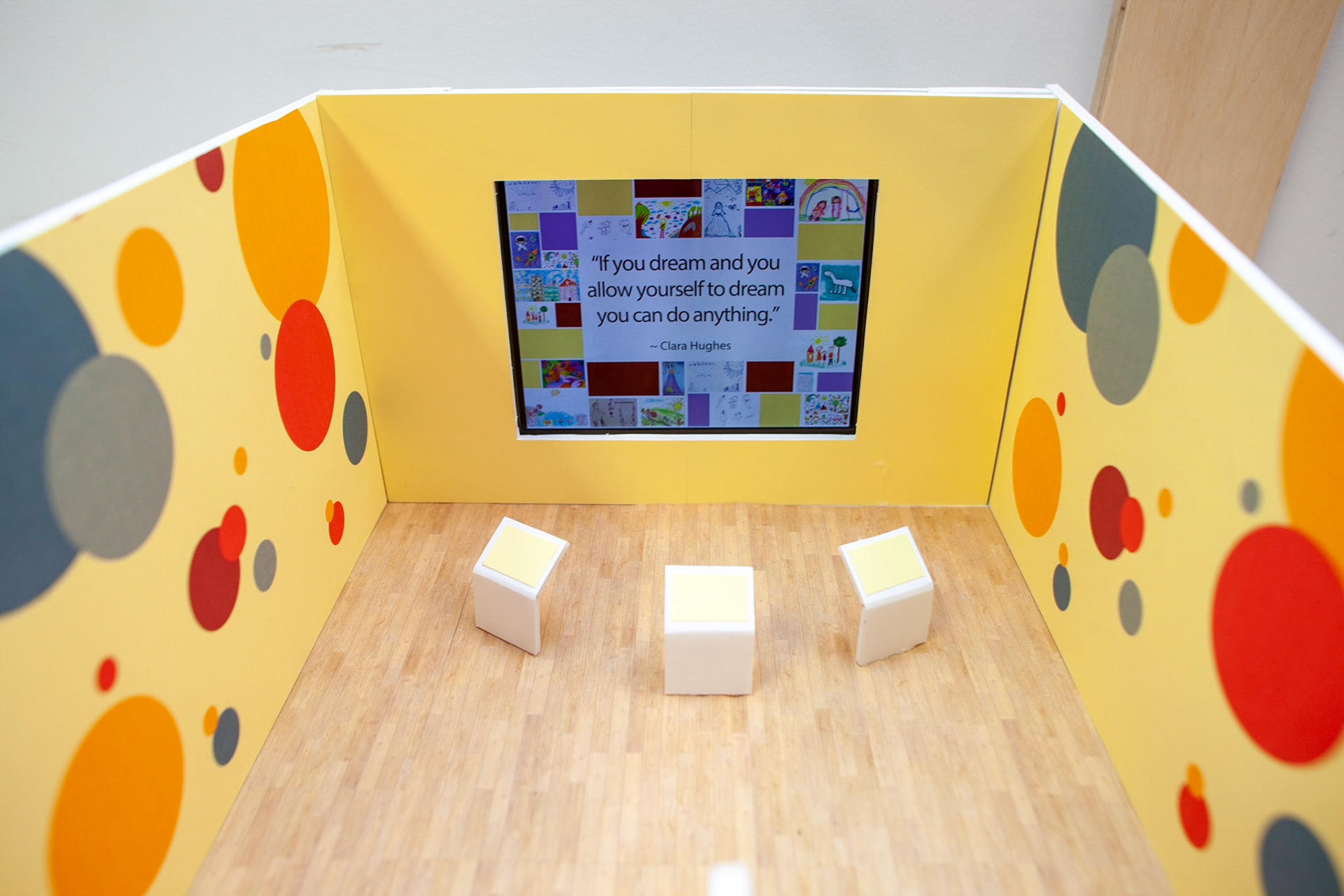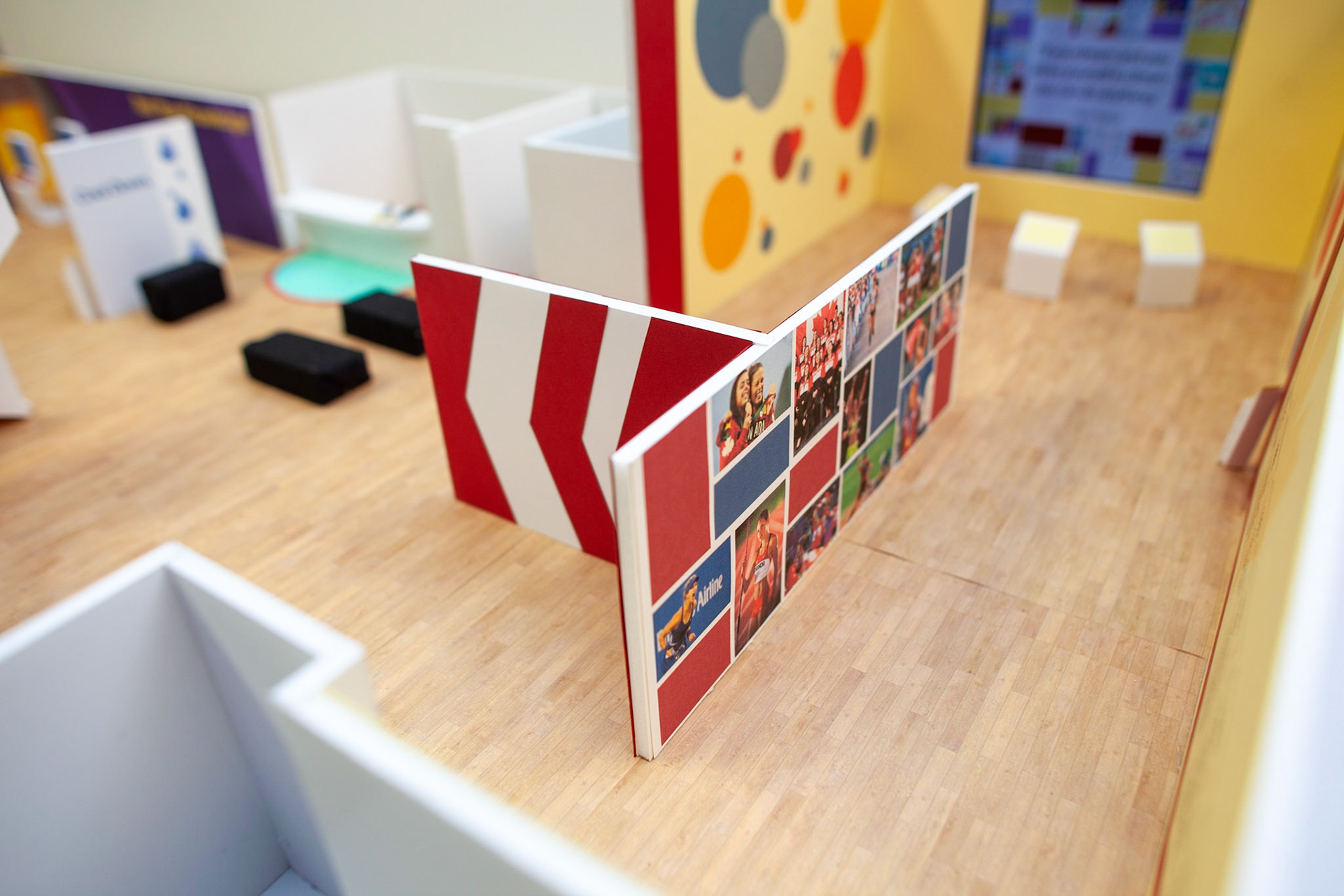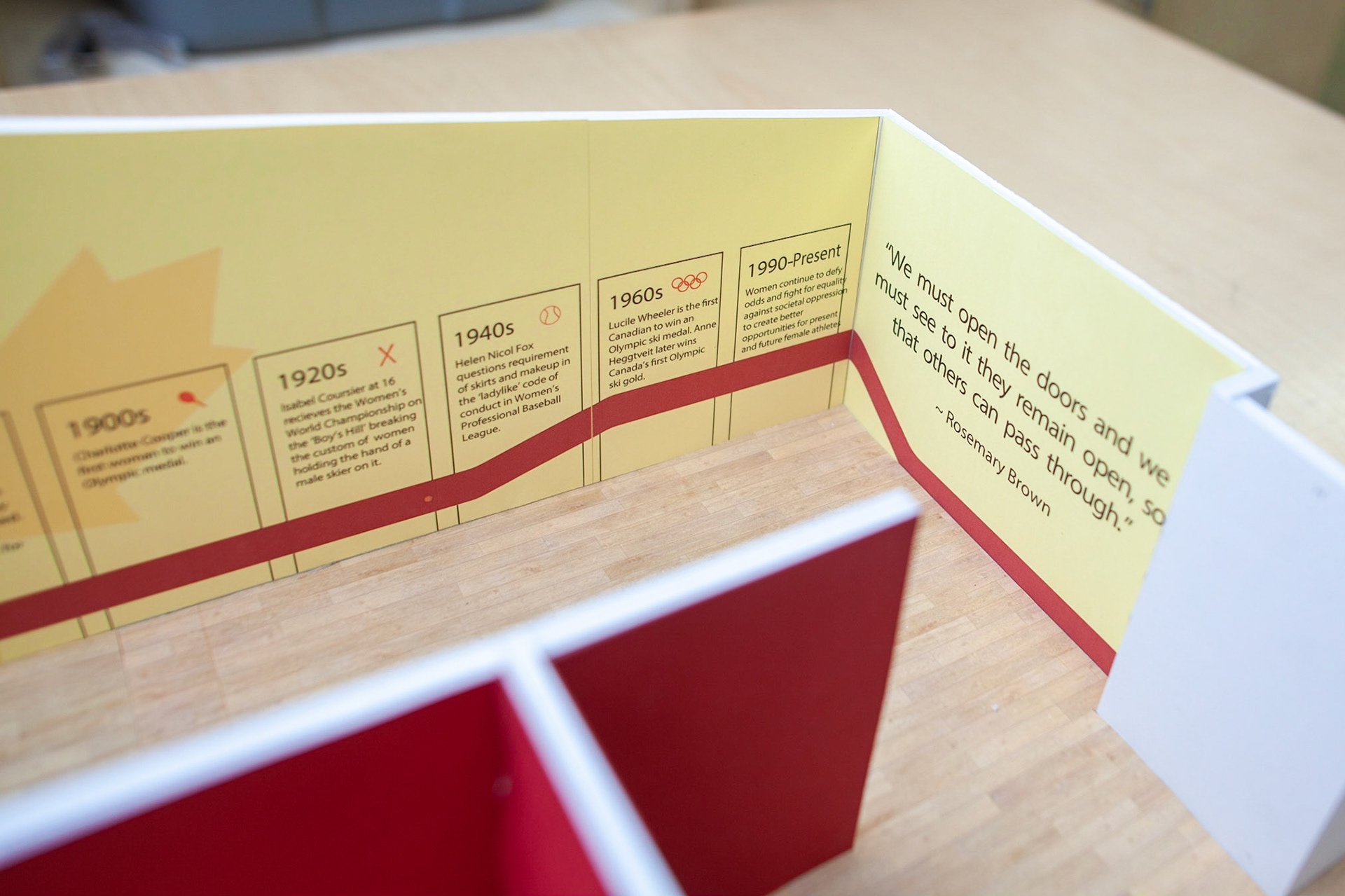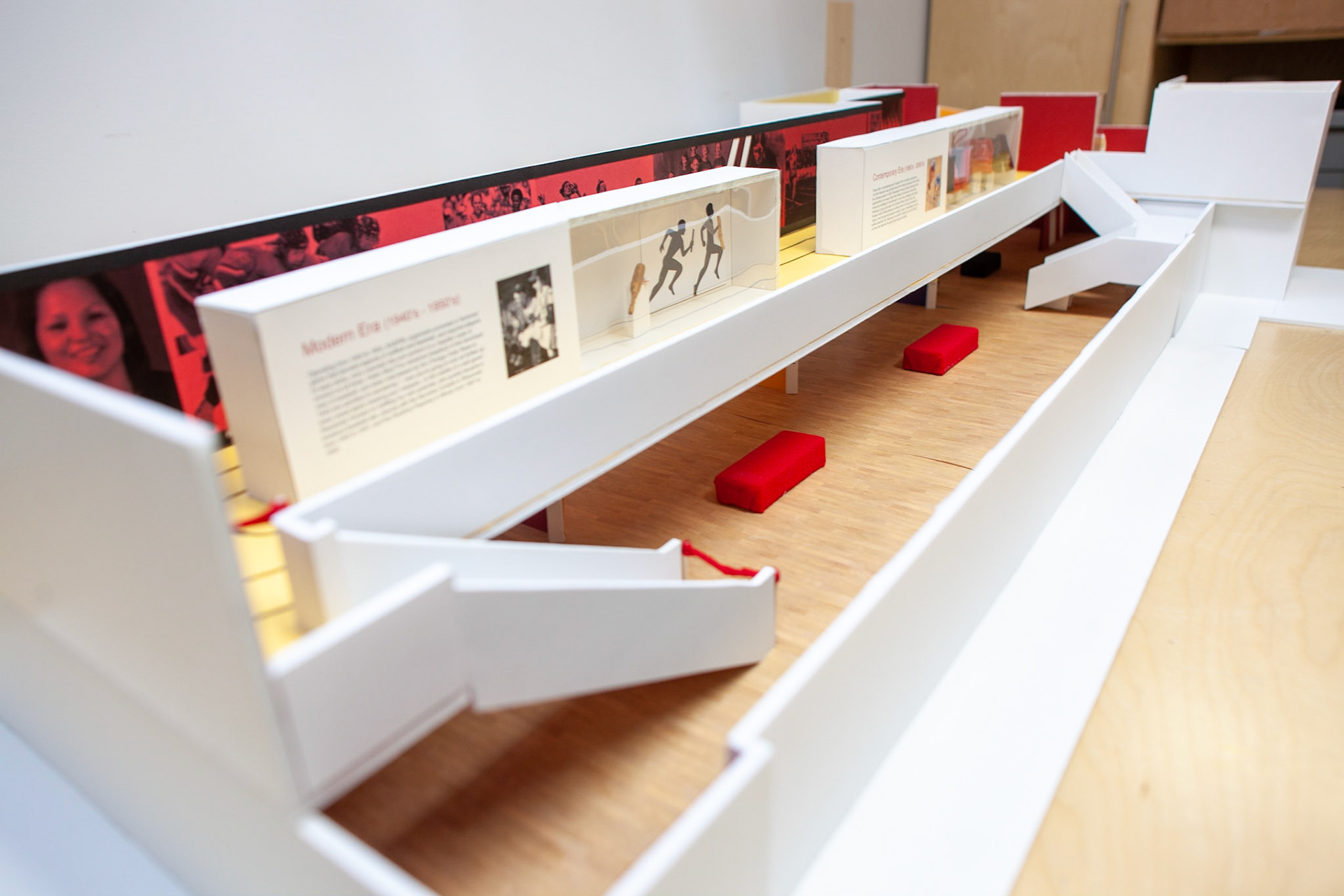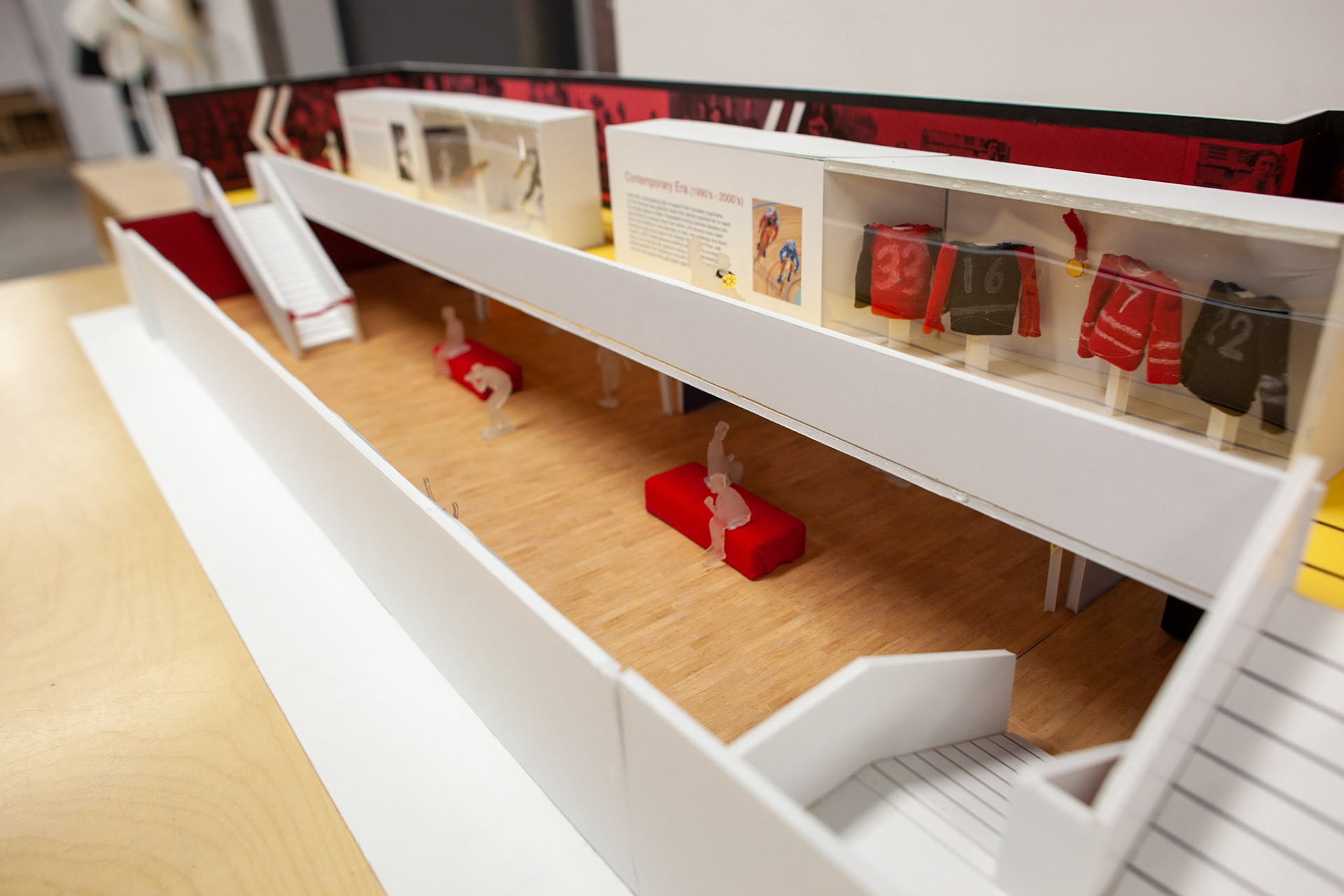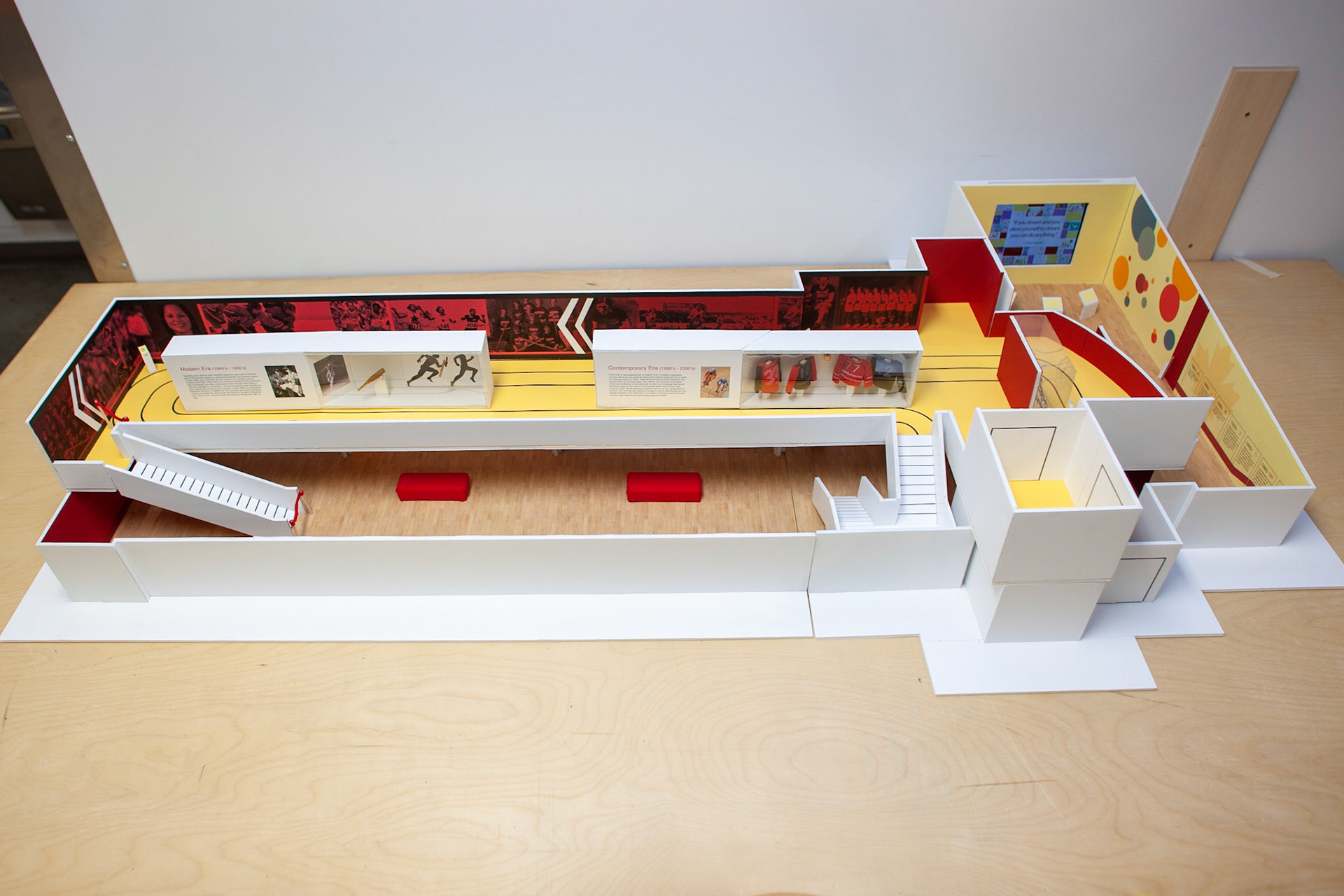 The success of this project would not have been possible without my amazing group members who all contributed strongly, bringing all our backgrounds and styles into one exhibit. Please feel free to check out their portfolios with the buttons below.